Ketty S Robles Accounting
Established in 2012, Ketty Robles is a reputable authority in the field of tax preparation services. Our expertise extends to a wide range of areas, including individual income tax, corporate tax, sales tax, and payroll tax.
Forging a Path of Excellence in Customer Service
The Story of Ketty Robles
Driven by a sincere dedication to exceptional customer service, Ketty embarked on her entrepreneurial journey after acquiring invaluable industry experience during the pursuit of her Bachelor's degree in Accounting. Since its inception, our practice has remained steadfast in its mission to deliver superior customer service with unparalleled flexibility to meet the unique needs of our clients. At Ketty Robles, we operate under a steadfast set of values, comprising excellence, honesty, respect, and integrity. These guiding principles underscore the unwavering commitment of Ketty and her team to help our clients enhance their revenues, take their businesses to the next level, and ultimately foster long-term success. We pride ourselves on delivering unparalleled support and service of the highest quality. Trust Ketty Robles to provide you with the expert assistance needed to navigate the complex world of tax preparation. Our seasoned professionals are equipped with the knowledge and experience necessary to guide you through the intricacies of taxation while ensuring your utmost satisfaction. Contact us today to experience the elevated standard of service that sets Ketty Robles apart.
Quick, Secure, Accurate, and Affordable
"Life should be like accounting, order and balance".
With our Online Office, we bring financial services directly to your home or business, empowering you to take a more active role in your financial management. No matter where you are, you can access our services and engage in real-time financial activities from the convenience of your own space.
Our name is easy to remember. Our work is hard to forget.
Ketty S Robles Accounting
Ketty S Robles gained experience working for an accountant as a part-timer and also been part of a corporate office as a bookkeeper for many years. She finished her Bachelor's in Accounting and also developed a passion for helping others. As a result, Robles decided to start her own business as an accountant at the beginning of 2012, offering Tax services, bookkeeping and more. Her mission continues to be the same as when she first started: Giving better customer service, including flexibility to accomplish her clients' needs regardless of a tax season.
We provide trusted accounting services.
We are delighted to have received a client satisfaction rating of 95%. Our focus on delivering top-notch accounting solutions and providing exceptional customer service has earned us high praise from our valued clients.
Late Submission? We've Got You Covered for Tax Season 2022!
Comprehensive Bookkeeping & Financial Analysis Support!
Did tax season 2022 slip by without filing your taxes? Don't worry, we're here to help! At Ketty S Robles Accounting, we offer expert assistance for late tax submissions. Whether you missed the deadline or have complex tax situations, our experienced team will guide you through the process and ensure accurate and timely filings. But that's not all! In addition to tax services, we also provide comprehensive bookkeeping and financial analysis support. Let us handle your financial records, track income and expenses, and provide valuable insights to optimize your financial strategies. Don't let late submissions stress you out. Contact us today to get back on track and take advantage of our reliable bookkeeping and financial analysis services. Trust us to provide you with the support you need for a successful financial journey!
Tax preparation: individual income tax, corporate tax, Sales Tax, Payroll Tax
We have 15 years experience in consultancy
The key to successful accounting is attention to detail. Understanding your requirements and goals is important to us. We listen and work together to create truly transparent accounting.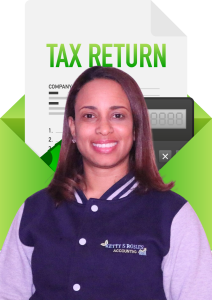 I provide top-notch virtual accounting services to clients throughout the United States.
Have questions about our services? Take a look at our frequently asked questions to find answers and gain a better understanding of how Ketty Robles can assist you:
We believe in bringing win-win survival strategies to the table, ensuring proactive domination. As we move forward, we strive to create opportunities for mutual success and growth.
Customer relations with
transparent communication ...
Business solutions can help you get there.